Synapse Portfolio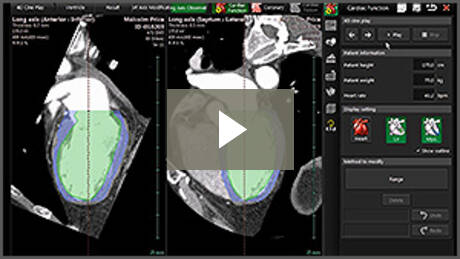 Multiple modalities, even more possibilities
A multi-modality solution, the same system supports all cardiology departments
Hospital and CV enterprise capable
Available as a software-only or as a turnkey system
Integrates with existing EMR, HIS and dictation systems
Web-based, with secure remote access built into the workflow
Find out more about Synapse Cardiovascular's advanced technological benefits.
---
An integrated solution
Synapse Cardiovascular is part of a portfolio of Synapse products that include:
Synapse RIS including Meaningful Use, Teleradiology, and Synapse Financials
Synapse PACS
Synapse Mobility
Vendor-neutral archiving (VNA)
Integration among the tools in the clinician's "toolbox" streamlines workflows and provides a cost-effective way to expand your facility's capabilities.
Open Synapse Cardiovascular reports within Synapse 3D or import data automatically to Synapse 3D structured reports
Snapshots, data and DICOM secondary capture data are saved directly from Synapse 3D to Synapse Cardiovascular
Use Synapse Mobility to securely view, annotate, and cine images directly from Synapse Cardiovascular or 3D on a tablet, smartphone, or on any web browser
Access content from any system with VNA's single enterprise archive
Watch the video on this page to learn more about Synapse 3D's integration with Synapse Cardiovascular.
FUJIFILM EXHIBITS ANNUALLY AT THE
Expand your capabilities with
Synapse Cardiovascular
Contact your Fujifilm representative:
Call +1-800-431-1850
Submit the online form